STUDENT´S ACADEMY 2018 takes place in the venues and gyms of the Faculty of Sports Studies of the Masaryk University, Brno, Czech Republic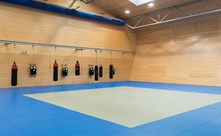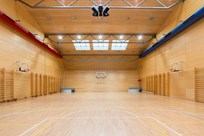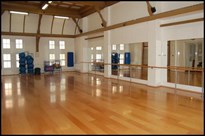 FACULTY OF SPORTS STUDIES, University campus, Kamenice 5, 625 00 Brno-Bohunice  MAP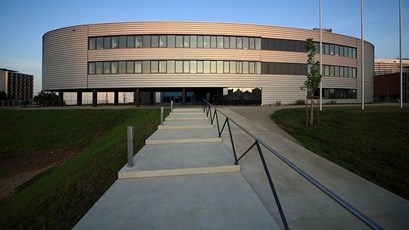 Meeting of the BOARD of the European Forum of Psychomotricity takes place:
FACULTY OF EDUCATION, Poříčí 7/9, 639 00 Brno-střed MAP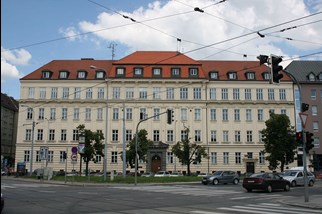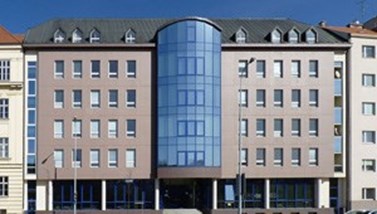 OFFICIAL OPENING of STUDENT´S ACADEMY on THU 22March at 18:00 will take place in the university SCALA cinema, Moravské nám. 127/3, directly in Brno city centre, near the Margrave Jost statue  MAP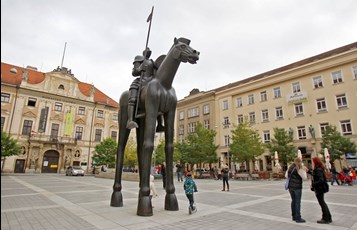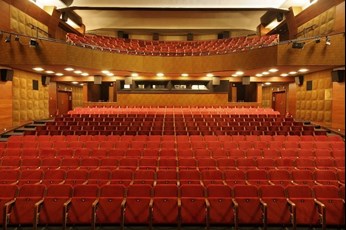 SOCIAL EVENING on SAT 24th March from 19:00 will take place in the interactive science centre VIDA!, Křížkovského 554/12 MAP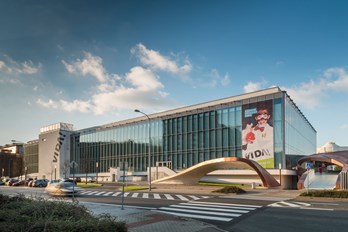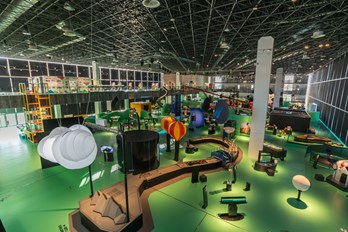 TRAVEL TO BRNO
Travelling by plane
We recommend to arrive at Prague or Vienna International airports and then jump on comfortable REGIO JET coaches for transportation to Brno
Travelling by train
Brno is an important stop on the Prague–Vienna and Prague–Bratislava–Budapest railway line. All IC and EC trains stop here.
Brno Main Station (in Czech: Brno hlavní nádraží) is located close to the city center. Almost all attractions are just within a few minutes walk. In front of the main station there is a main tram junction. You can get anywhere in Brno from there. To get to the conference venue in the University campus,  take trolleybus no.25 or bus no.60.
Travelling by coach
We recommend you to use the REGIO JET coach service to get from Prague or Vienna airports to Brno. The REGIO JET coaches also connect most of the European capitals and big cities with Prague.

There are two main coach stations in Brno:
coach station at Grand Hotel (in Czech: AN u Grand hotelu) is located in the city center

all REGIO JET coaches (recommended transport from Prague and Vienna airports) stop here

coach station Zvonařka (in Czech: ÚAN Zvonařka) is located close to city center

many international coaches terminate here
Travelling by car
Use highways or any of the national roads. For the highway you have to buy a vignette. The vignette can be purchased at any petrol station. The shortest one is a 10-day for 310 CZK for vehicles with total weight under 3.5 tonnes. Motorbikes are free of charge.
Highways:
D1 Prague - Brno (E50): drive when coming form Germany via Prague. Use Exit 190 "Brno Západ"
D1 Ostrava - Brno (E50): drive when coming form Poland. Use Exit 203 "Brno Východ"
D2 Bratislava - Brno (E65): drive when coming from Slovakia; the Highway terminates in Brno
E461 Vienna - Brno: terminates in Brno
Travelling in Brno
There is a well arranged system of PUBLIC TRANSPORT in Brno.
You can find all the tram, trolleybuses and buses schedules HERE
The GARNI hotel is located near "Lipova" stop of TRAM 1.
The UNIVERSITY CAMPUS (gyms)  is located near "Univerzitní kampus" stop of trolleybus 25 (goes directly from Lipova stop)
ACCOMMODATION

Accommodation is provided in a student´s
Hotel GARNI,

Vinařská 470/5C 
MAP
From the Brno TRAIN / BUS station take TRAM 1 and get off at "Lipova" stop.
FOOD

Full board (breakfast, lunch, dinner) is included within your registration fee.
Breakfasts on FRI, SAT and SUN will be provided at your accommodation place in hotel GARNI.
At the registration you will receive "food tickets" which you will use in all the canteens!
You can have early dinner on THU 22.3.  (14:00 - 17:30)  in Snack Bar of GARNI hotel, Vinarska street. Our SA2018 coordinator will provide you the "food ticket".

Lunch on FRI 23.3. will be provided in Student´s canteen Vinarska OR at the Academic Restaurant in the university campus (it depends on your choice of workshops - university campus gyms OR Vinarska big gym)

1) GARNI hotel, Student´s canteen Vinarska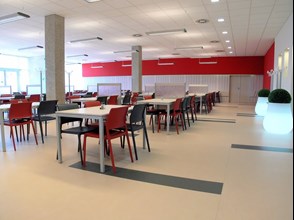 2) ACADEMIC RESTAURANT in Campus Square shopping centre, next to the university campus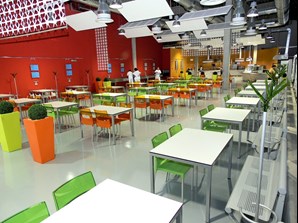 From FRI 23.3. dinner on, food will be always provided in the Academic Restaurant, near university campus, in Campus Square shopping centre.